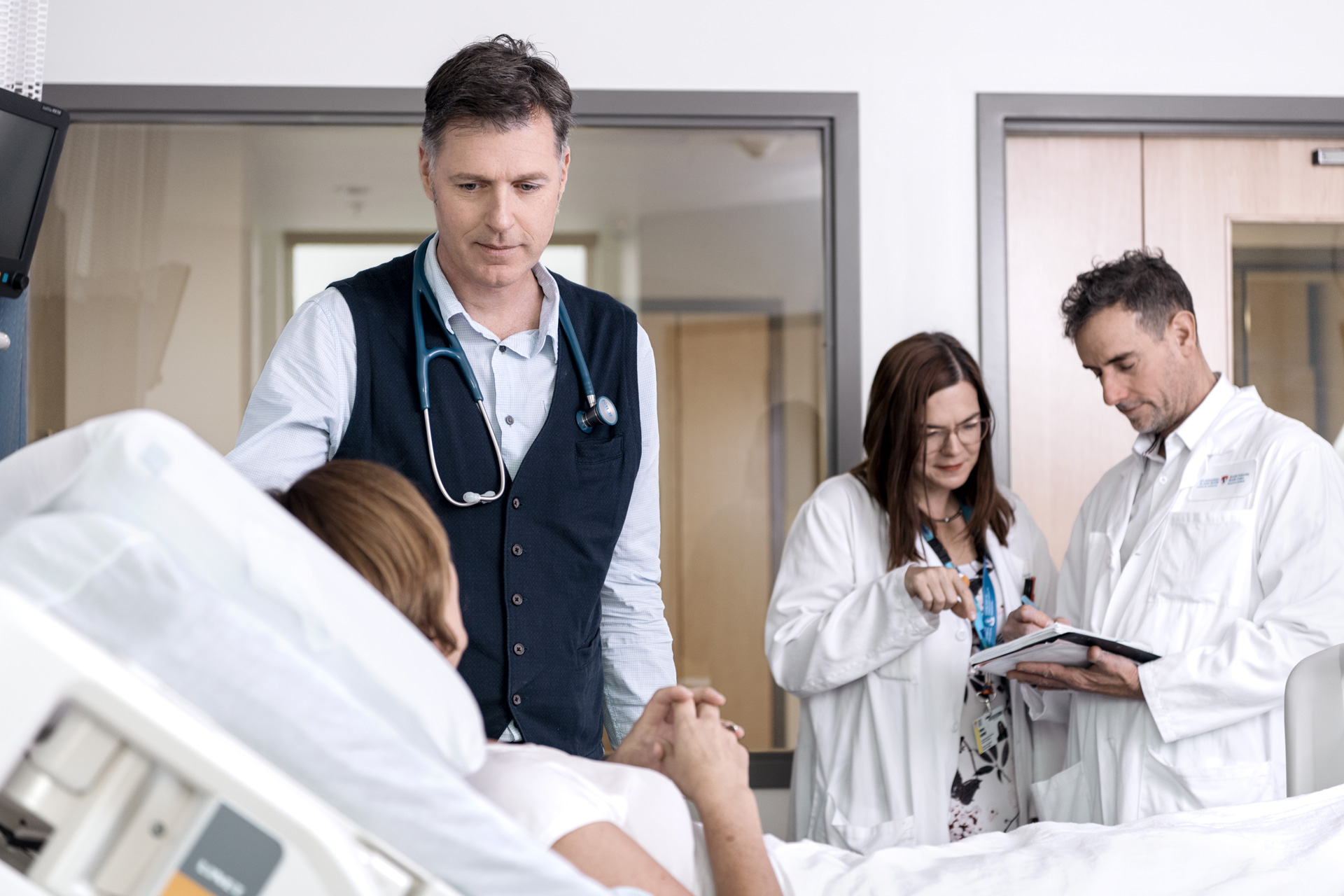 A rare doctor for rare diseases
Pediatric Endocrinologist, Research Institute
McGill University Health Centre (RI-MUHC)
RARE DISEASES
Pediatric Endocrinologist, Research Institute
McGill University Health Centre (RI-MUHC)
RARE DISEASES
Originally from Kamloops, British Columbia, Dr. Mitchell chose Quebec to further his expertise in genetics. His interest in early clinical trials in children began in 2003, during a postdoctoral fellowship in genetic biochemistry at the Children's Hospital in Westmead, a suburb of Sydney, Australia. There, he conducted one of the first enzyme replacement therapy protocols for Fabry disease and type VI mucopolysaccharidosis.
"When I returned to Montreal, I immediately wanted to continue in this direction."
Since joining the McGill University Health Centre (MUHC), the researcher has increased the opportunities to provide his patients with access to experimental treatments. About fifty patients have already taken part, under his supervision, in some twenty clinical studies.
Dr. Mitchell is particularly interested in rare diseases, especially phenylketonuria and the group of diseases associated with lysosomal dysfunction.
"In the case of neurodegenerative diseases, we have no other option than to try experimental treatments in young people. And sometimes the outcome is positive."
The researcher cites as an example a treatment for Morquio syndrome, a disease with a high prevalence in Quebec. He participated in the phase II-III studies of Biomarin's Vimizim, the world's first enzymatic replacement therapy for Morquio syndrome and mucopolysaccharidosis type IV carriers.
"It's very rewarding," he says. "The treatment slows the progression of the disease and improves the patient's quality of life in terms of mobility and pain reduction."
In addition to enzymatic replacement therapies, Dr. Mitchell's team is leveraging resources from the MUHC's Centre for Innovative Medicine (CIM) for gene therapy.
His most recent contribution, a collaboration with Ultragenyx Pharmaceuticals, seeks to test a gene therapy to treat a problem of carbohydrate metabolism called glycogen storage disease Type Ia. "I expect to participate in several such studies in the coming months," says the researcher, confident that this therapeutic avenue may eventually help cure young patients with an orphan disease.
"We're making progress," he says. "We are quickly moving towards a possible cure for patients."